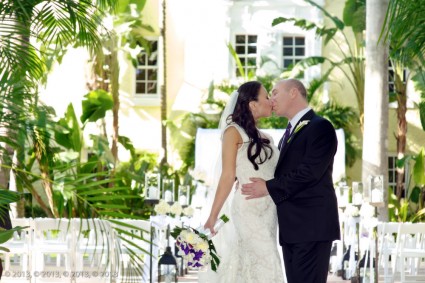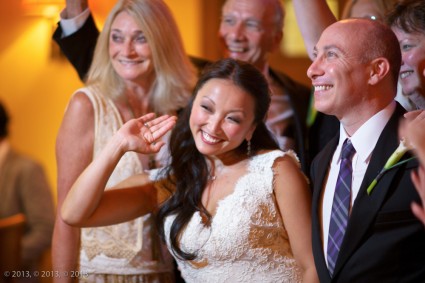 "When my husband and I decided to hold our wedding in Palm Beach, Florida, we left NYC unsure of what to expect. Neither of us had any experience in planning a wedding, nonetheless in a new location. We were advised of the different vendors we were to meet in a series of meetings that began at 10:00AM on a Friday morning. Michelle McMinn was the first appointment.
Michelle set the tone for the rest of our planning. We were immediately drawn to her personality and warmth, and later by her talent and experience. She not only knows the area, but all of the pertinent people in the wedding business that were coming together for our day. Before the meeting concluded, we knew she was the perfect fit for what we envisioned for our wedding.
We ended up scheduling two engagement shoots with Michelle over the next few months, one at the beach and the other near the Flagler Museum. Working with her was a dream. The shoots were fun and natural, without the awkwardness or posing that you see with many staged engagement photos. We are so pleased by the gorgeous photographs that Michelle was able to capture for us.
As for the day of the wedding, Michelle did not disappoint. We have received so many compliments from family and friends who were able to work with her throughout the day and night, for her extraordinary talent. Michelle put everyone at ease with her lightness and knowledge. Her attention to the details, the ones that an average person wouldn't even think about, is above and beyond. She was able to discreetly capture all of our special moments, giving us so many wonderful memories that we may not have even noticed from the day of.
Looking back at our official photographs, there is not one forced smile or awkward candid. There is genuine laughter and emotion in every shot. Everything was perfect and natural. During the prior engagement shoots, Michelle taught us how to pose and "dip" in preparation for our wedding day. One of our favorite moments from our wedding video is when Michelle stops us at the end of the aisle after the ceremony and asks us if we "want to try the dip?" It was a definite spontaneous crowd pleaser and we will always remember that moment.
From our experience, my husband and I thoroughly support Michelle, not just as an amazing photographer, but as a fabulous person as well. We will recommend her talent from now and into the future. We can truly say that this is a woman that we will stay in touch with, learn from, and be eternally grateful to for giving us the wonderful memories from our wedding day."
Kira & Scott Markowitz
The Brazilian Court